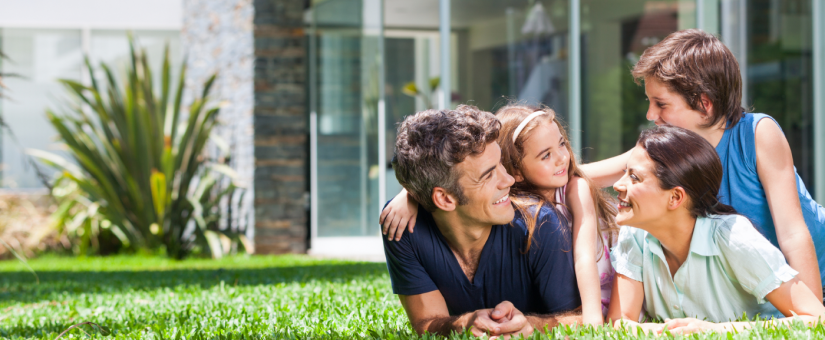 Many people in urban areas have met one neighbor they can live without – the clever yet pesky raccoon. Raccoons are infamous for getting into trashcans and places they shouldn't, including chimneys, attics, and home crawlspaces. With their dexterous fingers and a knack for causing trouble, raccoons are often the bane of a homeowner's pest control efforts. Luckily, there are humane ways to maintain a raccoon-free property that don't involve killing the animal.
The Relationship Between Raccoons and Humans
While homeowners consider raccoons to be nuisance animals, they typically don't cause the same reaction as rodents or cockroaches cause. Raccoons are intelligent and resemble furry household pets, leading many people to tolerate them more than other nuisance wildlife. It's important to show tolerance toward household pests to deal with the problem intelligently and successfully.
Although their endearing black bandit masks and fluffy striped tails make raccoons more lovable than most pests, they do pose health risks. Raccoons and humans cross paths, thanks to easy access to food. As human activity encroaches on the natural environment, raccoons adapt and take up residences on properties – beneath decks or inside sheds, chimneys, and attics.
Raccoons access attics through holes in the roof, uncapped chimneys, and vents. Male raccoons typically won't invade a home unless they run out of food, but females may come inside in search of a safe nesting place. Mother raccoons want comfortable places to raise their young and may enter a home because of its warmth and protection from the elements. Your attic provides the ideal den for raccoons. The insulation is perfect for building a nest, and it keeps the young safe from the weather and predators.
As is the case with many pests, raccoons in your yard can actually have some benefits.
Raccoons will eat almost anything, leading to a relatively pest-free yard (other than the raccoons themselves, of course). Raccoons eat wasp larvae, irksome moths, small rodents, plant-eating grubs, and other harmful pests. Unfortunately, the risks outweigh the benefits.
The Dangers of Raccoons on Your Property
The number one reasons we consider raccoons a nuisance animal is because they carry a variety of parasites and diseases. Raccoon feces likely contain roundworm eggs, which can infect animals and humans if inadvertently eaten. Children are especially at risk of exposure to roundworm eggs, which can cause serious health problems. Eggs can hatch into larvae, which spread disease as they travel through the organs in the body.
Leptospirosis is another health risk associated with raccoons. Some raccoons carry these bacteria in their urine and can contaminate your home's soil, food, and water. Leptospirosis is a disease that affects humans and animals, with a high rate of cases in dogs. This disease can make victims severely ill. Raccoons are one of a few primary carriers of rabies, which can affect humans through a raccoon's bite.
Why Choose Humane Pest Control?
It's important to be proactive about removing raccoons from your home to prevent disease. However, it's equally important to do so in a safe, humane way. Killing raccoons is not the best pest control solution. It is only a temporary fix and does not prevent more raccoons from taking up residence. Humane pest control focuses on real, viable ways of getting raccoons off your property and keeping them away for good.
Leaving poisons for raccoons can harm children and household pets, as well as lead to a raccoon dying in a crawlspace in your home. This can produce harmful bacteria and a terrible odor, making your home unsafe. Instead of trying to kill raccoons, choose humane pest removal methods such as humane harassment or shooing animals out of a home without harming them. Once raccoons exit a home, installing one-way doors or screens prevents them from returning.
Prevention is the easiest and cheapest method of raccoon pest control. Humane prevention methods center on sealing entry points for full exclusion – installing caps on chimneys, patching holes, and covering openings with screens is the only way to guarantee raccoons can't invade your home. One-way doors enable raccoons and their young to leave your attic or crawlspace but don't allow them back inside, forcing them to find a new den.
Humane raccoon control ensures mothers don't get isolated from their young. It is the safest method of pest control for humans and animals and provides multiple benefits as opposed to killing techniques. Next time a raccoon makes a den out of your attic, try a humane solution for results you can feel good about.
Posted by admin
On May 12, 2017
0 Comments