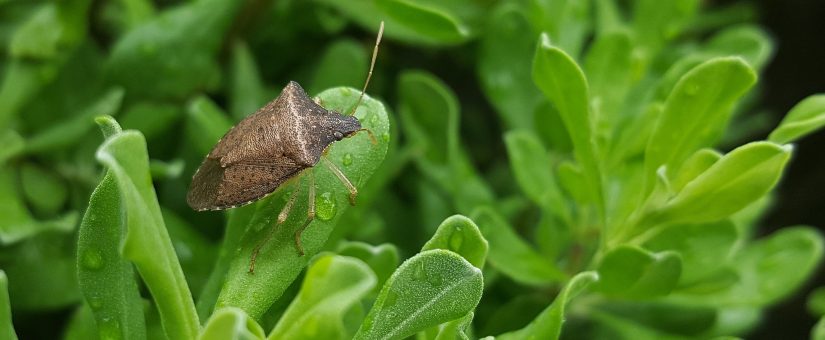 Fall is typically a very pleasant time of year for people to spend time outdoors. But it's also a time when many pests are busy looking for a drier and more comfortable place to spend the winter. It's at this time that they start gathering on the outside of homes and other buildings, and can invade in huge numbers. Critter Detective, a local Cincinnati raccoon removal company was highlighted to helping a daycare with the removal of raccoons in a daycare. Owned and operated by Erik Fisher, a U.S. military veteran, the company is quickly gaining a reputation for being of assistance all over the greater Cincinnati area.
Fall invading insects enter through any exterior crevice or other opening. But they gradually move deeper indoors during the months ahead, attracted to the warmth and lights indoors, until they "spill out" into interior rooms.
Here are some of the fall invaders:
Asian lady beetles—This orange beetle with black spots was brought into this country to feed on agricultural pests, but they move indoors in the fall in droves, leaving orange-colored stains.
Stink bugs—We've always had stink bugs, but the new brown marmorated stink bug is a much more serious pest that is spreading, smells horrible, and often invades in large numbers.
Cluster flies—There are several species of these flies, and along with face flies the adults can invade in huge numbers in the fall. Cluster fly—maggots parasitize earthworms.
Rats and mice—One by one, these rodents that had been living outdoors start coming indoors in the fall and early winter.
Other fall invaders are boxelder bugs, elm leaf beetles, wasp and yellowjacket queens, crickets, earwigs, entire ant colonies, various wild animals, and many other pests.
Our regular treatments are needed to prevent these pests from invading in the fall and winter. With some pests, additional special treatments are needed.
Posted by admin
On September 4, 2019
0 Comments