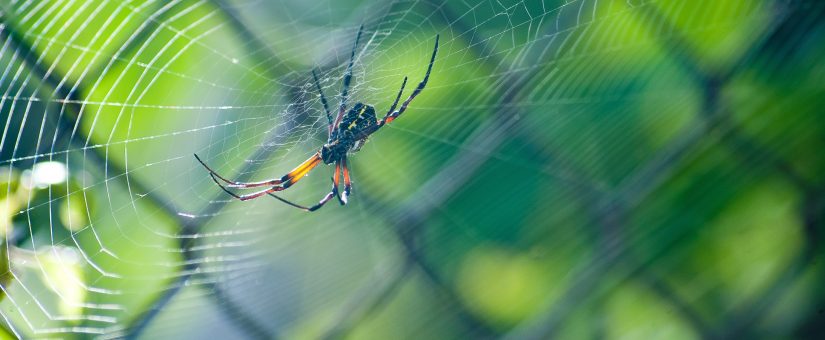 Spiders exist on this planet in greater numbers than most people realize. It's estimated that over 50,000 spiders on average live on a single acre of undeveloped land. Fortunately, the vast
majority of these spiders are entirely harmless, even if they crawl on you. They either don't have strong enough mouthparts to bite through a person's skin, or their venom isn't strong enough to affect us.
But occasionally a spider bite will cause itching, swelling, pain near the bite, or an actual open wound. Some of these symptoms are due simply to a person's allergic reaction to the foreign proteins in the venom, even if the venom itself is not potent. People vary as to how sensitive they are to spider bites, just like they vary in their reactions to insect bites.
Venom from some spiders is more potent than others. Brown recluse spider bites can develop into a wound that becomes an open, festering sore that heals very slowly. Black widow and brown widow spider bites cause more generalized pain that can last for several days. Their bites should always be treated promptly by a physician. It was thought that hobo spider bites leave an open wound, but now the consensus is that they don't. Yellow sac spiders cause a much more mild reaction. If you are bitten, it's a good idea to capture the spider or insect for identification.
Our professional spider treatments not only help control these creepy pests and prevent spider bites, they also save you the work of cleaning up what spiders leave behind—webs, egg sacs, dead insects, and stains.
Posted by admin
On June 29, 2018
0 Comments