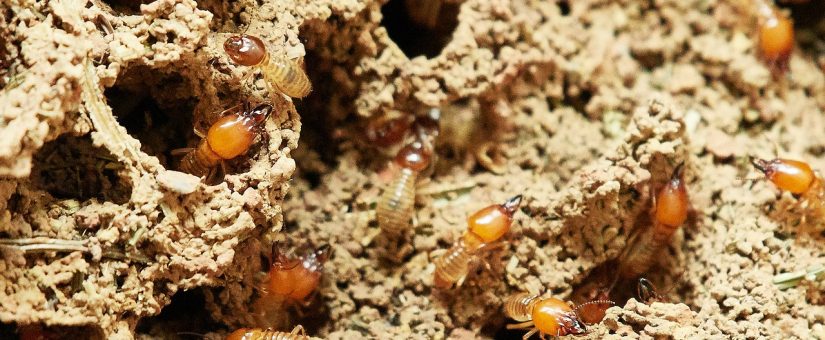 Every home has numerous "danger zones"—places where termites are more likely to invade. It is important to identify and correct these conditions. Here are three common conditions that encourage termites.
"Junk wood." This feeds and sustains termites in the soil immediately around your home, making the eventual attack of your home more likely. Eliminate tree stumps and large roots near your home. Dig out formboards and wood debris left over from construction. Keep firewood away from the foundation.
Excess moisture. Moisture makes termite infestation even more likely. Watch for and repair any leaky pipes and dripping faucets. Check your rain gutters occasionally to make sure they are not clogged and causing water to spill over onto wood. Make sure your downspouts carry water away from the building, rather than dumping it at the foundation. Also, slope soil so that water drains away from your foundation.
Wood in direct contact with untreated soil. Termites are especially likely to attack wood that is in direct contact with soil. Plus, their entry through it and into your home is hidden from view. For these reasons, wood (including fences) should not contact the soil.
There are so many areas where termites can enter a home, and some of these are partially or completely hidden, including cracks in the foundation, openings around pipes and wires, and behind vinyl, brick, and stucco siding. Before termites and other wood destroying pests do major damage, be sure to ask charlotte.sustainablepest.com/termite-control/ for a regular inspection and/or surveillance to help detect these destructive pests EARLY, before they have caused costly structural damage.
Posted by admin
On January 29, 2020
0 Comments