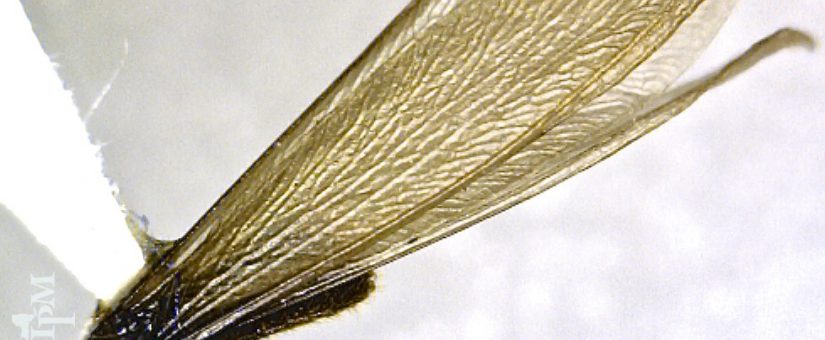 Over the next few weeks, an event will happen in the life of millions of termite colonies- They will begin to swarm in our area.
Why is that so important? There are two reasons. First, this is the first sign many homeowners see that tells them their home is infested with termites. Seeing termite swarmers acts as a "wake-up" call, alerting them to take action and call us for a professional inspection. Second, unlike wingless worker termites that can't reproduce, winged termite swarmers mate and start new colonies. Any many of these swarmers, or "reproductives"' as they are sometimes called, will start new colonies.
Winged termites emerge from mature termite colonies in the hundreds or thousands. Fortunately, most will not survive to start new colonies- they'll either be eaten by predators or die from adverse weather conditions.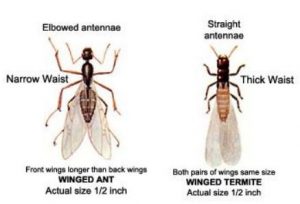 Often, any swarmers emerge at about the same time as termite swarmers, so it is important to tell the difference between these two pests because control methods are very different. We've included a handy picture that shows differences between winged termites and ants- notice that unlike ants, termite front and rear wings are about the same length, termites have a broad waist or middle section, and termite antennae are curved and not sharply bent like ant antennae.
Call us if you see either of these pests in or around your home. We'll conduct a professional inspection, and whichever pest you are experiencing, design the best strategy to control them.
Posted by admin
On March 21, 2018
0 Comments