Choose One Of Our Convenient Pest Control Packages
LIMITED TIME OFFER – 50% Off Initial Service for Mosquito Control
Call us today to learn more about our special offers in North Metro Atlanta and Athens GA!
Contact Us
Active & Preventative Pest Control Services
Serving Atlanta & Surrounding Areas
Pest Solutions for your home.
Expest Exterminating provides professional pest control services for North Metro Atlanta and Athens, GA homes and businesses.
Contact Us
WHY CHOOSE US
Expest isn't your run-of-the-mill pest control service center. We provide commercial and residential pest control. Our offices are in Athens and Snellville GA, but we provide services to much of North Ga. Atlanta pest and Athens pest beware! Expest Exterminating provides professional pest control, termite control, and wildlife control services. As our customer, you'll receive highly rated service from an experienced and conscientious technician and ongoing support from our friendly office staff. Whether you are dealing with a bed bug, termites, roaches, or any other pest, your satisfaction with Expest's service is our number one priority. We're not your average exterminators, but a partner you can depend on. You can depend on Expest Exterminating to provide professional, safe, and effective protection. Call or fill out our form for more information.
We at Expest Exterminating provide our residential and commercial customers with professional pest control, wildlife removal, and trapping services. Our customers know that choosing us means a pest-free, animal-free environment. If you are having issues with raccoons, rats, squirrels, or other wildlife, call the professionals at Expest Exterminating.
For a limited time only, save on our pest control services! To redeem your special rate offer, call 770-938-3400 and mention the Facebook offer, or fill in the contact form to the right and an Expest representative will get in touch with you! Lock in your rate at $49 per treatment!
WHO WE ARE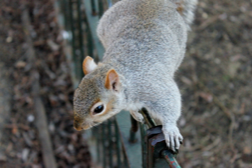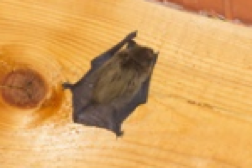 Active & Preventative Pest Control in Northeast Georgia
We ensure that pests don't have a fighting chance in northeast Georgia! A bed bug, mosquitoes, termites—you name it, we protect your home from every type of pest. Resolving a pest issue involves a strategy, not just a sprayer. A pest decides where to dwell because the environment is conducive to supporting them. Root cause pest analysis is what our technicians are trained to do!
We realize there are alternatives, but we believe we can provide quality and exceptional pest services that our customers continually rave about. Our termite control process proactively protects a home from the devastating effects of unseen damage. Termite control inspection and prevention give our customers peace of mind knowing they are protected from what they can't see, and we provide the same care and attention to every pest you encounter. We pride ourselves on being able to be there for each and every client and to take care of whatever pest they may be facing. We've seen it all and resolved it all when it comes to pests. Don't let the pest you know is in your home stay there. Give us a call and let's kick 'em out!
Taking each customer individually and determining how to best serve their needs is our top priority. Our customers are our most important assets as they allow us to handle their pest control needs and trust our ability to professionally, thoroughly, and safely solve their pest problems.