Pest Control Services in Athens GA
Expest differentiates itself from other Athens GA pest control companies by offering a wide range of pest services, an experienced, professional, and friendly staff, and a fair and competitive pricing schedule. Taking each customer individually and determining how to best serve their needs is our top priority. Our customers are our most important assets as they allow us to handle their pest control needs and trust our ability to professionally, thoroughly, and safely solve their pest problems.
Our pest control technicians live and work right here in the Athens, GA area, and we love Bulldog Country! We are a top-rated company on Kudzu.com and had received multiple service awards through Angie's List. Let us be your Pest Control company!
Choose One Of Our Convenient Pest Control Packages
A FIRM UNDERSTANDING OF INSECT BEHAVIOR IS ESSENTIAL FOR INTELLIGENT AND EFFECTIVE PEST CONTROL
An Integrated Pest Management (IPM) program is a term that describes a more comprehensive approach to pest control. IPM goes beyond simply spraying pesticides until the problem goes away, this is obviously not safe and usually not effective long-term. An IPM approach says first let's perform a thorough inspection to gather information. Once the pests are identified, then what is causing the pest problem is determined, (i.e. what can be done besides using pesticides to eliminate the problem). Next we implement a plan of action, make suggestions to homeowners, and finally apply a limited amount of pesticide if necessary. Many pest control problems are solved without pesticides and just taking a little time to investigate.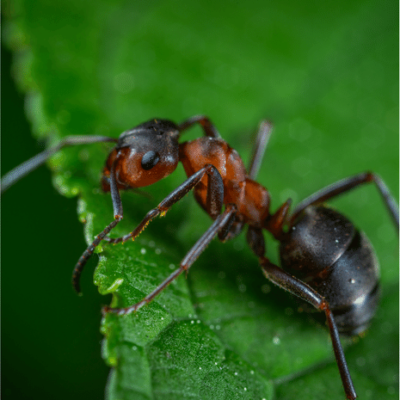 Ant Extermination Athens GA
Expest Exterminating ant exterminators have been providing ant extermination and ant control services in Athens GA for years. Residents of Athens GA have trusted us as ant exterminators and we've proudly answered the call every time. We're a top pest control company choice among residents thanks to our dedication to exceptional customer service and customer care.
With every client, we strive to understand the issues homeowners are facing and implement a remedy that is home and budget-friendly. Whether it's an ant infestation, or ant trails in your home, or yard, we've got you covered. We strive to provide homeowners with the best ant extermination and ant control services available. Whenever you have an ant control issue at your home call Expest and leave the pests to us!
Mosquito Control Athens GA
Mosquitoes really know how to spoil a party. No matter if your kids want to enjoy time in the backyard during the Summer or you want to relax outside just before dark, mosquitoes will be there to spoil your plans. Bites that itch are bad enough, but mosquitoes in Georgia can carry and transmit a number of diseases with the West Nile Virus being the most notable. Expest Exterminating can implement a mosquito population reduction program around your home. Far beyond mosquito repellant, our approach is to reduce the number of mosquito breeding sites on your property.
There are a number of steps Expest will initiate with our mosquito control service in Athens:
Develop a survey of your property and its surroundings

Identify mosquito breeding and resting sites

Eliminate breeding sites where possible

Apply larvacides in standing water

Apply adulticides to kill flying mosquitoes
Get your yard back with our mosquito control program! Our products can be used around family and pets with confidence. You'll enjoy your backyard without worrying about mosquitoes at your next cookout.
How Long Does a Treatment Last?
A mosquito treatment lasts around 30 days. After that, the treatment begins to lose its potency and retreatment will be needed. We treat your yard every month to ensure that mosquitoes stay away.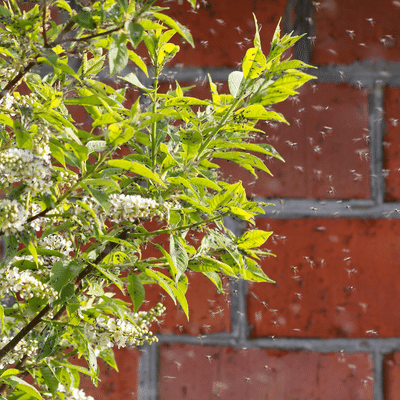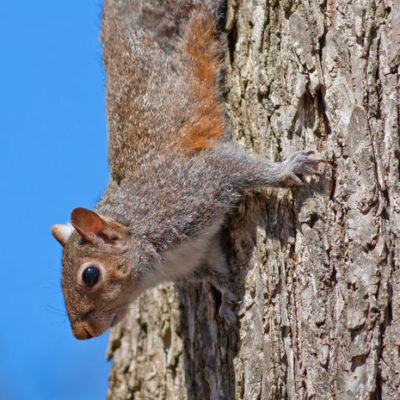 Wildlife Control Athens GA
Squirrels, rats, mice, bats, raccoons, and opossums are animals that commonly nest in Buford GA homes. These unwanted invaders will cause damage to structures, gnaw electrical wires and cables, create disturbing noises, leave excrement behind, and carry parasites and diseases.
Wildlife tend to show up around the changing of the seasons; squirrels and rodents will look for the warmth of an attic space when the weather turns colder. Once they get inside, they can nest in insulation, chew electrical wires, and leave droppings behind. They pose a serious fire hazard from damaging wires, and can even cause health problems as their waste accumulates in the insulation.
Expest Exterminating can not only remove the problem and nuisance wildlife and rodents, but we can also seal up your home so they can't get back in. Contact us today for Buford GA wildlife control services!
ALTERNATE MONTH PERIMETER SERVICE
Ants, cockroaches, spiders, bees, silverfish and other crawling insects are common problems in Athens Georgia homes and businesses. Expest will implement an Integrated Pest Management (IPM) program to handle pests in and around your home. IPM is a safer, more effective and environmentally friendly approach to pest control. It involves inspection of the Athens GA property, identification of pests and harborage areas, sealing off entry points, treating attics, basements, crawl spaces, the use of traps and sanitation.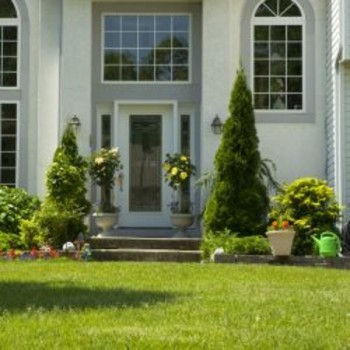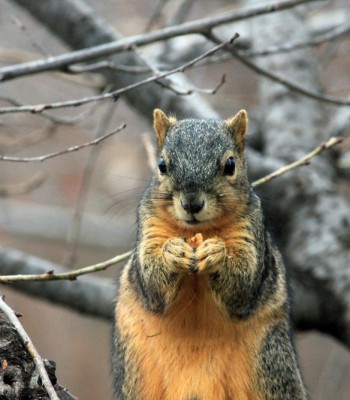 By far our most popular pest service. Our exterior perimeter service was introduced a few years ago with the increasing ant populations in Georgia. We found that many of our customers who were on our quarterly service would commonly say, "I knew it was time for our next service because we started seeing bugs". The pest treatments begin to wear down and become ineffective with time thus the need for on-going maintenance. However, we did not want our customers to see bugs at all – even if it was time for our next service. So we began performing our treatments on alternating months and on the exterior only. Because most bugs come from the exterior we are able to control them before they enter. With the change to our Alternate Month Perimeter Service we had instant results and an improvement in our pest control service. We are able to perform the treatments on a more consistent basis because the need to schedule an interior appointment was eliminated and the number of customers reporting bug sitings reduced dramatically.
Termite Control Athens GA
In the South, it's not a question of if termites will target a structure, it's a question of when.
Every year in the United States, termites cause more damage to structures than fire and earthquakes combined. As a general rule, termites are attracted to wood and moisture while being repelled by light and air. As a result, termites can go undetected by most homeowners until damages occur.
EXPEST will inspect your Athens GA home at no charge and provide a detailed analysis on termite activity and other wood destroying organisms.
Retreat & Repair Bonds
Expest offers Termite Retreat and Repair Bonds with an annual service renewal which protects your home for years after the initial pest control treatment. Retreat and Repair Bonds Include:
Annual inspection of property
Re-treatments of termite infestations (when termite activity is found)
Repair of termite damage • $250,000 in termite damage coverage (standard coverage – higher levels of coverage are available)
No deductible on termite repairs
Renewable for 10 years
Transferable to subsequent owner of property upon payment of annual renewal
TERMITE LETTERS
Termite Letters
EXPEST also offers termite letters for real estate sales. A.K.A.: Clearance letters, listing letters, closing letters, WDO reports (the actual name Official Georgia Wood Infestation Inspection Report). These are reports of a visual inspection of a structure performed by a licensed pest control company. The report indicates visible evidence of previous and active infestations on the date of the inspection. Below are more sources of information on termites: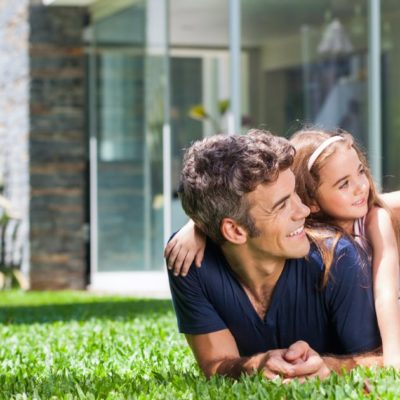 Athens is a suburban city of about 57,000 people that lies just north of Atlanta. Athens is a great place to live! However, pests can still be a problem. If you are in need of Athens GA pest control services, please give us a call.
Taking each customer individually and determining how to best serve their needs is our top priority. Our customers are our most important assets as they allow us to handle their pest control needs and trust our ability to professionally, thoroughly, and safely solve their pest problems.
We value our customer relationships, and provide solutions to all your household pest control needs. We are able to service your home, office, rental property with the utmost care and tactfulness. We provide perimeter services that do not involve us coming into the home. We know that your time is important so we pride ourselves to always be on time and courteous to our customers.
Our Location
Address: 1720 Epps Bridge Pkwy Ste. 108-332
Athens, GA 30606
Office Hours:
8 AM – 5 PM Monday – Friday