Wildlife Control
We Remove Animals From Your Space ASAP

Expest Exterminating provides customers with quick wildlife removal and trapping services from a friendly professional at a great price.
Our customers know that choosing us means a pest-free, animal-free environment. If you are having issues with raccoons, rats, squirrels, or other wildlife, call the professionals at Expest Exterminating.
See the list of animals we meet on a regular basis below, but if you have a "friend" who needs a new home that's not on the list, give us a call and we'll gladly help.
What Kind of Pests Do We Remove?

Bats
Beavers
Birds
Bees
Coyotes
Dead Animal Removal
Squirrels
Hornets
Mice
Moles
Opossums
Raccoons
Rats
Snakes
Wasps
"I've been working with Tim and Expest for many years and two houses. They are professional, responsive, thorough, and honest. I have had serious issues, as well as the routine, and I have found the service and the pricing to be the definition of value. And they will never steer you wrong or sell you something you really don't need. Pest control, termites, and wildlife removal, they do it all. I highly recommend them, and they are local and family-owned/operated too!
Charles Travis
Terry was on time and very helpful during our wildlife excursion and inspection. Happy to recommend his services!
Dan Webb
I can't even begin to express how appreciative I am of this team. They were extremely efficient, honest, and helpful with removing a squirrel. They then completed all of the work to my house to prevent any future intrusions. I plan to use them for many years to come on all of my properties.
Lilly
Squirrels, rats, mice, bats, raccoons, and opossums are animals that commonly nest in homes.

These unwanted invaders will cause damage to structures, gnaw electrical wires and cables, create disturbing noises, leave excrement behind, and carry parasites and diseases. Nuisance wildlife tend to show up around the changing of the seasons. Squirrels and other rodents will look for the warmth of an attic space when the weather turns colder. Once they get inside, they can nest in insulation, chew electrical wires, and leave droppings behind. They pose a serious fire hazard from damaging wires, and can even cause health problems as their waste accumulates in the insulation.
Expest Exterminating can not only remove the problem and nuisance wildlife and rodents, but we can also seal up your home so they can't get back in. This is called Full Exclusion, and you can see more on those services below.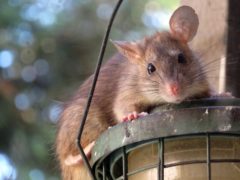 A rat infestation can cause serious damage to your home. The first step to eliminating a rat problem is inspection. They can be detected by their droppings or signs of gnawing. Rats will chew on almost anything because their teeth grow so fast. Two common rat species in the U.S. are the Norway rat and the roof rat. Both carry many diseases and can reproduce quickly.
Similar to the rat, the house mouse is the most commonly encountered of the commensal rodents. Mice can transmit diseases through their excrimants and can damage property with their gnawing. Expest will run through a proven four step process to eliminate any mice problems you might have in your house.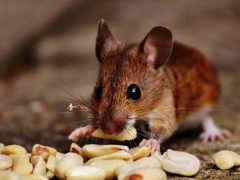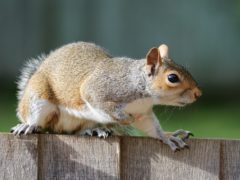 Squirrels do not have many natural predators and so multiply easily in the wild. Combine that with a deacreasing natural habitat and it is clear to see why squirrel control is a frequent need. It is common to find squirrels in the attic in the fall when colder weather forces them to search for shelter. Don't let these critters cause damage to your home, call today or contact us for a free quote!
Though bats themselves are not usually dangerous to humans, the parasites they carry and the diseases in their droppings can be health hazards. Because of this and because of the fact that bats are an important part of Georgia's ecosystem, it is important to have a professional handle the bat exclusion process.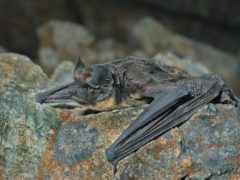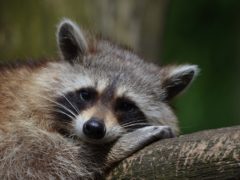 Raccoon Removal
Raccoons are one of the animals most adapted to human environments. Known for raiding trashcans, they will explore anywhere to get food. They are strong enough to tear through some roofs and will often habitate in attics. As one of the larger animals dealt with in wildlife control, we don't suggest taking them on your own. Some home owners will try using raccoon traps but the best way to deal with them is professional service.
Opossum Removal
Yes, the technical spelling is opossum with an "o", but no matter how you spell it, an opossum on your property is not a fun problem. Similar to the raccoon, they will seek food wherever they can find it and can be destructive scavengers. They have been known to live in attics as well as under decks. If you think you have a opossum on your property, don't hesitate to give us a call.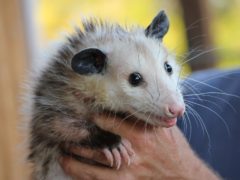 Removal from Attic
Attics are warm, dark, and secluded – a perfect place for wildlife to make homes and bring up families. If you have a hunch there is an animal intruder in your attic, look for these signs:
Noises such as scampering, squeaking, hissing or whining
Droppings
Urine Stains
Ripped up insulation or other areas in your attic
Nests
It should be fairly obvious you have wildlife in your attic, but even if you don't notice the signs of an intruder, you should check your attic periodically just to be safe. When checking, be careful not to startle whatever is living in your attic. The animals think this is their home now and you are a rather big intruder, so proceed with caution or bring in a professional service such as Expest to examine the situation closely.