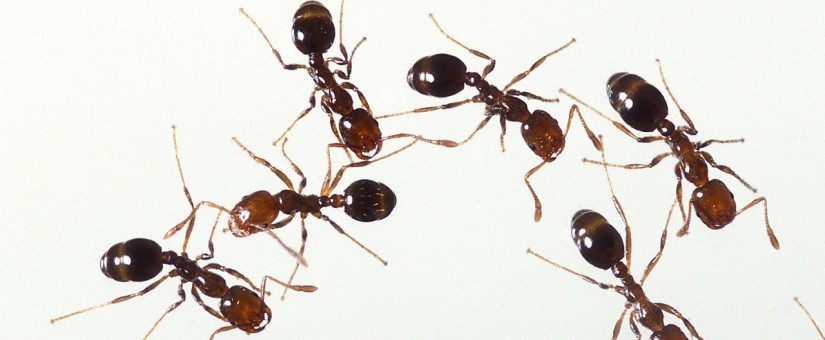 This is a great time of year to be an ant. Their food supplies are plentiful, colonies are growing rapidly in size, and winged ants are mating and starting more colonies. Unfortunately, all this means more home invasions of these common pests, as they come into our yards, and then into our homes.
It can seem like ants appear almost magically, as if from nowhere, but in fact, their small size allows ant scouts to crawl through the tiniest of cracks to get indoors. And they don't often get lost.
Once they have found food, moisture, or a suitable nesting spot indoors, they lay down a chemical trail for other ants to follow. Soon hundreds or even thousands of foraging ants find the trail, and it quickly becomes an "ant superhighway."
Ants also very easily increase the number of ant colonies. They simply send out flying reproductive male and female ants, and these start new nests. For many species of ants that have multiple queens, it is even easier than that to start a new colony—if a colony becomes crowded or stressed in any way, it will simply divide into two or more smaller colonies that start rapidly growing.
You should always diligently eliminate food and moisture that might attract ants. But our regular treatments are what really prevents and controls ant problems. We are the Area Ant Specialists—experts at controlling even difficult ant problems. Please tell other people about our friendly and effective services when they have problems with ants or other pests.
Posted by admin
On June 21, 2020
0 Comments