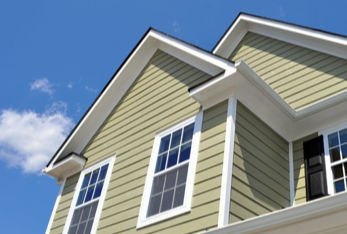 As a wise old saying goes, "An ounce of prevention is worth a pound of cure." Our professional perimeter treatments use this same concept, keeping many unwanted pests from entering your home and other buildings—helping protect you, your
pets, your home, and everything in it.
By keeping outdoor pests outdoors, we reduce your health hazards from stinging and biting pests, reduce pestcaused asthma problems, and reduce the number of illness-causing germs that pests bring indoors. Fewer pests also means fewer costly repairs of insectcaused damage are needed. And everyone loves having a cleaner home, and saving time cleaning up pest poop, webs, and dead bugs—yuck!
Most people don't realize this, but it is estimated that a typical yard has at least a thousand kinds of flying, crawling, jumping, slithering, and burrowing insects in it at any one time. But it is believed there may be as many as 10 million insect species in the world, so just be glad you only have a thousand of them near you!
It's no wonder that with all the hidden cracks and other openings that bugs use to enter homes, some pests will always find a way to get indoors. That's why the "protective shield" formed by our professional perimeter treatments makes so much sense—they stop most pests on the exterior of a home or business before they have ever entered and become a problem.
Perimeter treatments are just one of many important tools we use to enable our valued customers to enjoy the benefits of a more pest-free life!
Posted by admin
On September 21, 2020
0 Comments