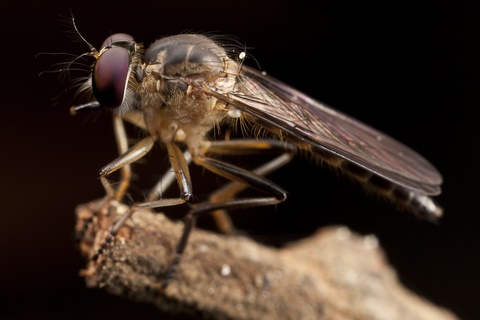 DNA sequencing techniques were used to study the collection of microbes found on flies. The house fly was found to harbor 351 types of bacteria, and the blowfly carried 316
types, some of which were the same bacteria as on the house fly. This is a larger number of bacteria that flies carry than previously thought.
Many of the bacteria found cause infections in humans, including diarrhea, blood poisoning, pneumonia, and stomach ulcers.
The study found that the flies' legs were the most common means of bacterial transmission.
The legs had the highest diversity of microbes of any of the fly's body parts. Each step that a fly takes, as it wanders over a food surface, leaves behind a track of microbial colonies. (Flies have sensory cells on their feet, so they are able to taste food, to determine if they want to eat it, simply by walking on it.)
It makes a person think twice before eating food on a picnic that has flies landing on it!
Posted by admin
On December 21, 2020
0 Comments