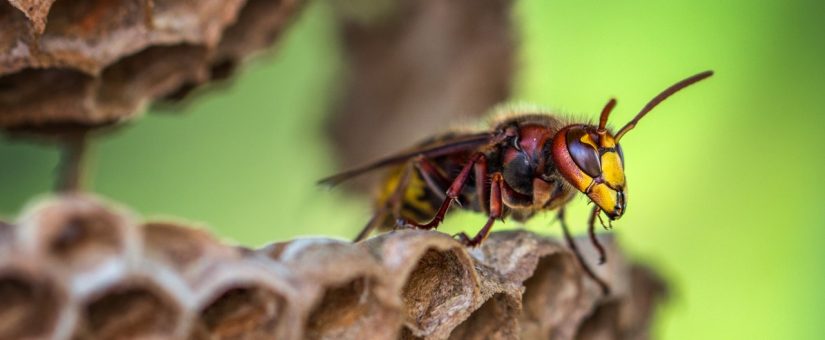 Yellowjackets, hornets, and various wasps are all social insects. Unfortunately, that doesn't mean they are friendly or social to people! They can act downright unfriendly, and when they feel their colony is threatened, they present a real danger because large numbers of them can attack and sting any intruder.
So-called "paper wasps" are generally the least aggressive of these wasps. Their nests have cells exposed, rather than having a single entrance into the nest. The nests are dome or umbrella-shaped, and there are typically fewer than 250 workers in a nest.
Yellowjackets, hornets and other wasps build much larger nests that can house thousands of wasps, and they have a single entrance to the nest. In some areas, nests can be over 6 feet high, contain 45 levels of combs, and have 20,000 or more adult wasps. Whether a nest is small or large, these wasps will aggressively defend their colonies.
There are a few things you can do to help prevent wasps from becoming a problem:
Pick up all ripe fruit under trees and dispose of them, and keep garbage cans clean and closed so wasps won't be attracted to your yard.
Screen and weather-strip doors, windows, and vents, and caulk cracks in outside walls, to keep them and their nests outside.
Fill old rodent burrows, and remove hollow trees and other nesting sites from your yard.
If you have a yellowjacket or wasp nest in your yard, or even a paper wasp nest that is close to a doorway or path, call us to treat it safely and effectively before an unlucky person or pet gets stung.
Posted by admin
On January 22, 2020
0 Comments